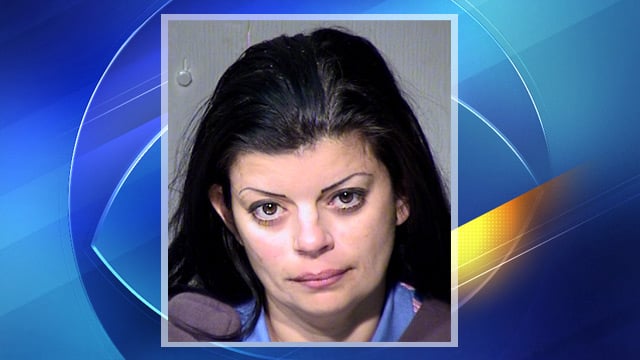 Maria Aparicio
PHOENIX (CBS5) -
A 35-year-old Phoenix woman was arrested after she was accused of ordering a pit bull to attack people in front of her home Tuesday evening.
Police said Maria Olga Aparicio and a neighbor got into an argument over a broken window that escalated into name calling by the suspect and a fight between the two women about 10 p.m.
Police said that Aparicio ordered her 10-year-old son to open a yard gate and release their pit bull mix, and then she ordered the dog to attack.
The neighbor punched Aparicio in the face as the dog began to attack the 39-year-old woman and two girls, ages 12 and 9 years old, in the street at 2137 W. Sunnyside Drive. All three suffered dog bites.
A 10-year-old girl was slightly hurt when she fell running from the dog, police said. A 1-year-old baby being carried by one of the girls was not injured.
Aparicio was arrested and booked into jail for three counts of aggravated assault, according to police.
The dog was taken by animal control and quarantined.
Copyright 2012 CBS 5 (Meredith Corporation). All rights reserved.