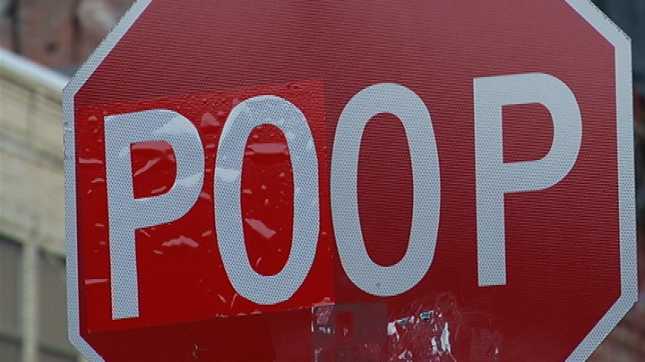 PORTLAND, OR (KPTV) -
Someone with the sense of humor of a 12-year-old boy is targeting Portland stop signs.
The vandal, or vandals, changed at least two stop signs so they say the word "poop."
They culprits are using stickers with a similar font to a normal stop sign and placing them over the letters "S" and "T."
So far the "poop" signs have popped up at least twice recently, once in Old Town and local bloggers spotted another in the Laurelhurst neighborhood.
There's no word to who's behind the altered signs as of Tuesday morning.
Copyright 2013 KPTV-KPDX BroadcastingCorporation. All rights reserved.