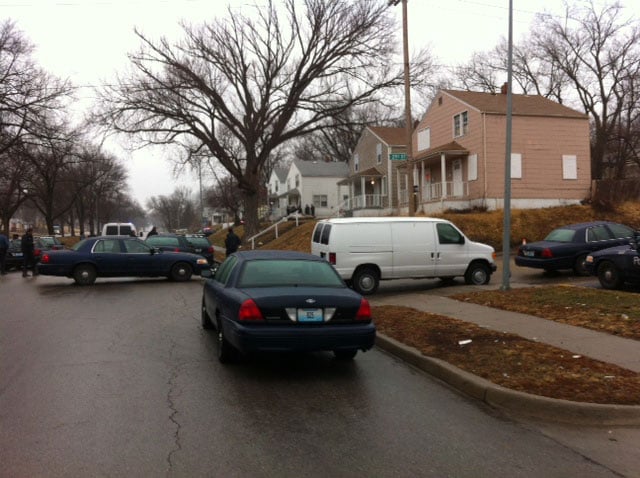 KANSAS CITY, MO (KCTV) -
Authorities have ended a standoff with a man who allegedly robbed a gas station Thursday morning.
What he took is most unusual. It wasn't cigarettes or alcohol. It was a bag of rice.

Police surrounded a home shortly after 10 a.m. Thursday looking for an armed robbery suspect. The home is located in the 2800 block of Van Brunt Boulevard, which is just a couple of blocks north of Interstate 70 on the city's east side.
The man was taken into custody about 11:15 a.m. Police are waiting for a search warrant before going into the home and searching it.

Police believe the suspect is the same man who shortly after 9:30 a.m. robbed the Express Stop located near East 29th Street and Van Brunt Boulevard.

Two employees at the Express Stop said the suspect came into the store, grabbed a bag of rice and put it in his pocket.
The suspect was then verbally confronted, at which point he opened his coat and revealed a gun in his waistband.
The employees encouraged the man to remain calm, but they say he grew agitated and began shouting.
After an undetermined amount of time, the suspect fled. He never pulled the weapon out of his waistband.
Refresh this page for updates.

Copyright 2013 KCTV (Meredith Corp.) All rights reserved.