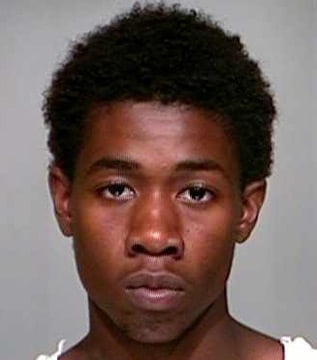 DeJuan Donaldson, 19, pleaded guilty in January to multiple charges, including sexual assault, two counts of attempted sexual assault with a minor and attempted sexual assault. (Source: Maricopa County Sheriff's Office)
PHOENIX (CBS5/AP) -
A man who allegedly kidnapped a 17-year-old girl at knife point then sexually assaulted her fired his attorney and withdrew his plea on Friday.
"I wish to withdraw from this plea because I was forced to sign it. I'm the one doing the time if you choose to deny this motion," DeJuan Donaldson said in court Friday.
The 19-year-old pleaded guilty in January to multiple charges, including sexual assault, two counts of attempted sexual assault with a minor and attempted sexual assault.
Police said they think Donaldson was also tied to two other attacks in the last three years.
Donaldson was arrested in May 2011, one month after a reported attack on a South Mountain High School student.
The then 17-year-old girl told police she was walking to school when she was accosted by a man, taken at knife point into an abandoned house and sexually assaulted.
Police took Donaldson's DNA and said they believe he was linked to two other sexual assaults in November 2010 and January 2011.
A new hearing on the case is set for April.
Copyright 2013 CBS 5 (KPHO Broadcasting Corporation). All rights reserved. The Associated Press contributed to this report.