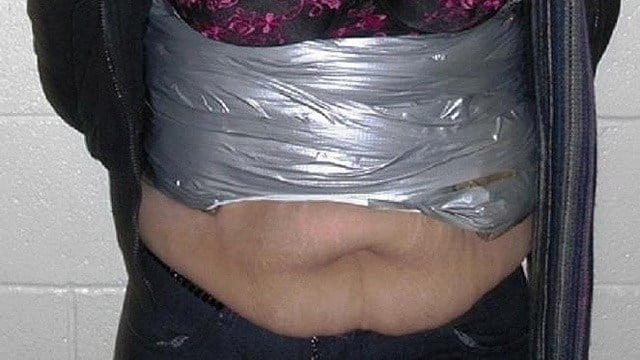 Maria Veronica Martinez was arrested on suspicion of trying to smuggle methamphetamine into the U.S. by taping it to her torso.
NOGALES, AZ (CBS5) -
A 37-year-old California woman was arrested and turned over to immigration authorities after she was caught trying to smuggle methamphetamine into the United States by taping it to her body, according to a U.S. Customs and Border Protection news release.
Border Patrol officers said that Maria Veronica Martinez, of Fresno, CA, was arrested Monday at the Dennis DeConcini Port at Nogales.
Officers said she was driving a Dodge sedan attempting to get into the U.S. when a drug-sniffing dog alerted officers to the potential of drugs. Officers found about eight pounds of meth taped around her midsection.
Martinez was turned over to U.S. Immigration and Customs Enforcement's Homeland Security Investigations, according to the release.
Copyright 2013 CBS 5 (KPHO Broadcasting Corporation). All rights reserved.