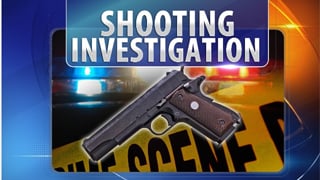 TUCSON, AZ (AP) -
A young man and woman have been found dead the Tucson area in what authorities say was a double homicide.
Officers were called to a residence southwest of the city Saturday morning to check into reports of suspicious activity, according to Pima County Deputy Tracy A. Suitt.
Suitt said in a release that deputies found the two on the ground in front of the residence. Both were dead and had obvious signs of trauma.
The sheriff's department identified the man as 23-year-old Pluma-Blanca Jose Manual Navarro Cazares and the woman as 22-year-old Vanessa Buster.
The department would only say that "there is currently no suspect information."
No other information was released including anything more related to the cause of death.
Copyright 2013 Associated Press. All rights reserved.