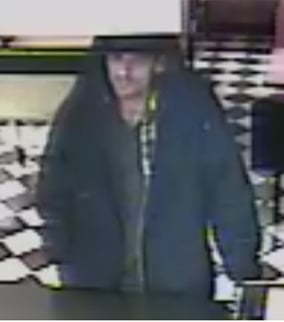 Surveillance camera captures suspect at Taco-Mex. (Source: Silent Witness)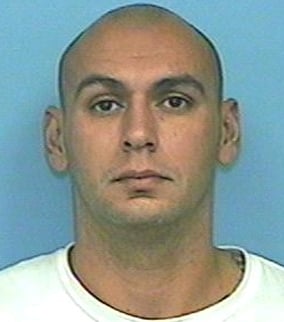 Guadalupe Vega (Source: Silent Witness)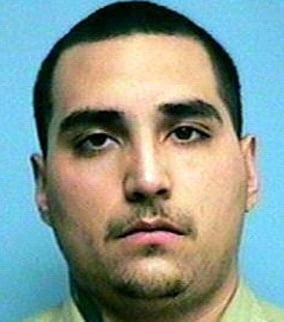 Jason Seaton (Source: Silent Witness)
PHOENIX (CBS5) -
Silent Witness is asking the public to help provide new leads in an unsolved Phoenix robbery.
On Dec. 1, a man, posing as a customer at Taco-Mex at 2700 W. Camelback Rd., stepped up to the counter and placed an order at about 6:40 a.m.
When the employee opened the cash drawer to give him change, the suspect displayed a hand-held Taser and activated it without making contact with the employee, Silent Witness officers said.
The suspect then took the money from the cash drawer and fled from the store on foot.
The man is described as between 5'7" to 5'10" tall and weighs between 150-160 pounds. He was last seen wearing a dark-hooded sweatshirt over a dark baseball cap.
Other wanted fugitives:
Police also need help locating 30-year-old Guadalupe Vega. He is described as 6' feet tall and weighs 195 pounds. He has brown eyes and a shaved head. He also uses the name Victor Vega. He has a tattoo of the word "virgin" on his back and the word "Vega" on the inside of his right elbow. He is wanted for violating probation on sex charges and failing to register as a sex offender.
There's also a warrant out for the arrest of Jason Seaton. He is 26 years old. He is described as 6'2" tall and weighs 200 pounds. He has a slew of tattoos, including a phoenix bird on his neck, a clown on his left forearm and the word "juggalow" on his left arm. He is wanted for failing to appear on weapons and auto theft charges.
Anyone with information about any of these fugitives or crimes is asked to call Silent Witness at 480-WITNESS OR 480-TESTIGO.
Copyright 2013 CBS 5 (KPHO Broadcasting Corporation). All rights reserved.