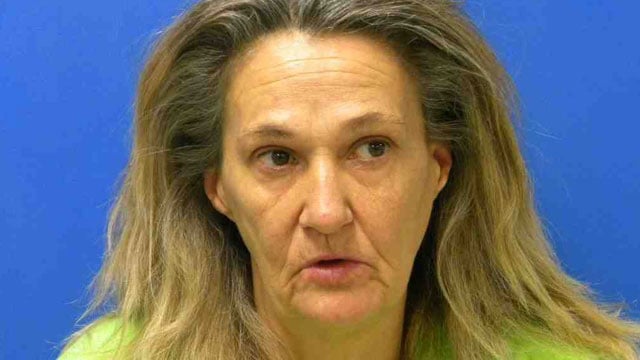 Jeanette Ellis (Cherokee Co. Detention Center)
GAFFNEY, SC (FOX Carolina) -
A Gaffney woman said she was in a bind and needed some quick cash when she decided to go door-to-door selling pornographic videotapes.
Jeanette Ellis, 52, said she found a box of dirty movies on her street, and watched a few of them before she hit the streets.
"I said, 'I'll sell them to somebody who might want them,'" Ellis told FOX Carolina's Greg Funderburg. "I was going to get like $5 for them. There [were] like 15 tapes."
Ellis said her money-making effort was quashed when she knocked on the door of one home, where someone had called the police.
"I waited outside, and the police showed up," Ellis said.
Ellis was charged with not having a permit to solicit sales.
Copyright 2013 FOX Carolina (Meredith Corporation). All rights reserved.