The main difference between an asteroid and a comet is what they are made of. Asteroids are made up of metals and rocky material.
Comets are made up of ice, dust and rocky material.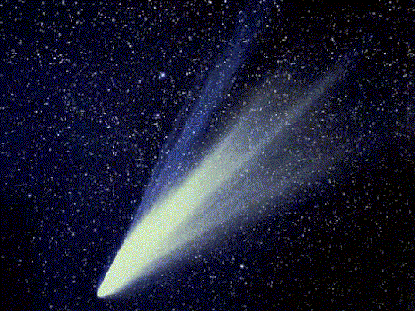 Two Tails of Comet West

Credit: Observatoire de Haute, Provence, France

Both of these space objects were formed during the earliest times of the solar system, around 4.5 billion years ago. Asteroids formed much closer to the Sun, where it was too warm for ice to remain solid. Comets formed farther from the sun where the ice would not melt. Comets, which approach the Sun, lose material with each orbit because some of their ice melts and vaporizes to form a tail
As a comet approaches the sun a coma or tail forms from gases and dust released from the comet as it thaws in the warming sunlight. The solar wind pushes the tail away from the sun, the tail therefore is always being blown away from the sun no matter what position the comet is in with respect to the sun.