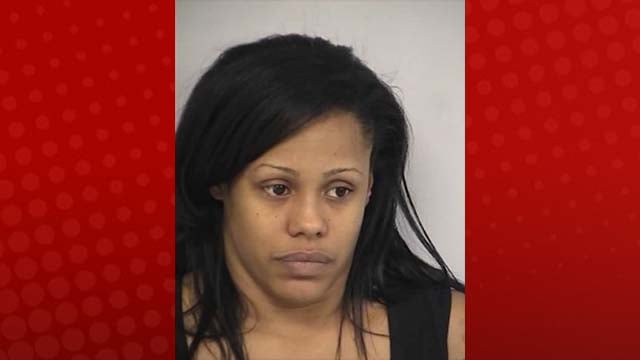 Laketha Moore (North Las Vegas Police Dept.)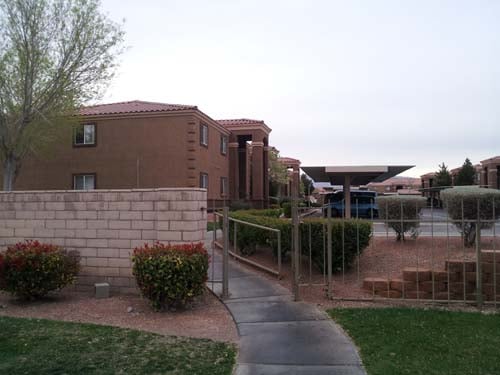 The apartment complex where the alleged abuse took place. (Elizabeth Watts/FOX5)
NORTH LAS VEGAS, NV (FOX5) -
A 36-year-old North Las Vegas mother is behind bars, charged with 31 counts of child abuse.
Police said Laketha Moore's child was discovered tied to a bed in an apartment at 1200 W. Cheyenne Ave. on Tuesday by apartment personnel.
The child, 4, was locked inside alone and had sustained numerous injuries, both old and new, according to police. She suffered injuries to her head, neck, torso and legs. The child was taken to UMC for treatment. Police do not believe her injuries are life-threatening.
Police believe Moore has been leaving her child tied to the bed for several hours a day, between five and seven days a week, since Feb. 5.
It's further believed Moore would leave the girl little to eat or drink and that the child had no access to a bathroom. Evidence further suggests the child had been beaten with a belt. No one else lived at the apartment.
The child was treated for her injuries and released to Child Protective Services.
Stay with FOX5 for updates on this developing story.
Copyright 2013 KVVU (KVVU Broadcasting Corporation). All rights reserved.