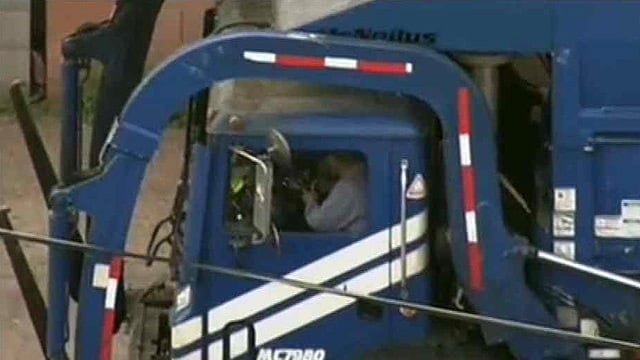 Live wires trap a Republic Services garbage truck driver in his cab. (Source: CBS 5 News)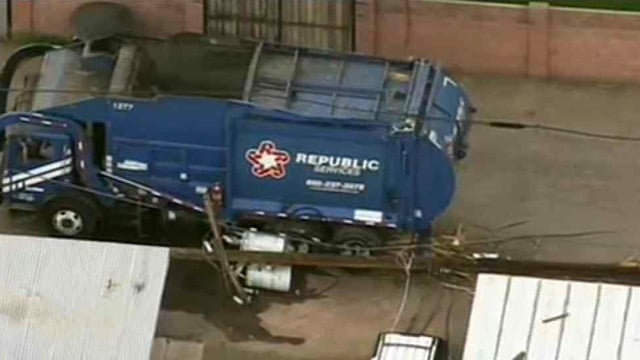 The wires draped over the truck after the truck hit a power pole in a Phoenix alley. (Source: CBS 5 News)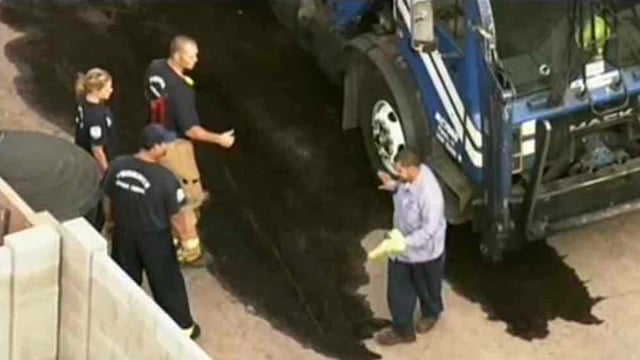 The driver was able to walk away unharmed. (Source: CBS 5 News)
PHOENIX (CBS5) -
A Republic Services garbage truck driver escaped injury, but 15 customers were left without power after his truck knocked down a power pole and live electrical wires trapped him in his cab.
Police said the driver told them he was trying to back out of an alleyway and didn't see the pole before he hit it.
The truck was doing its run through the alley near Fourth Avenue and Osborn Road in Phoenix about 7 a.m. when the pole was snapped from its base and pulled the wires onto the truck.
Fire crews and other rescue personnel were able to turn off the power, and the driver got out of the truck through the passenger side door.
A transformer on the power pole needed replaced, according to an Arizona Public Service spokesman. Power was expected to be restored by 2:30 p.m., the spokesman said.
Phoenix police said no citations would be issued.
Copyright 2013 CBS 5 (KPHO Broadcasting Corporation). All rights reserved.