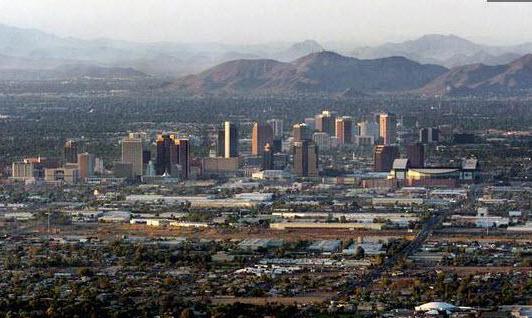 PHOENIX (CBS5) -
Phoenix is a good city in which to live - at least according to nine of 10 residents.
A survey recently released by the city administration shows 93 percent of residents rate Phoenix as a good place to live, the highest in the survey's history.
The 2012 survey, done by a private research company, was first conducted in 1985 and is conducted every two years. The survey has residents rate city services on a scale of 1 to 10.
The 2012 survey was compared to the 2002 survey, which showed that approval ratings of 20 out of the 26 services surveyed increased over the 10 years. Those services are:
Police protection
Enforcing traffic laws
Emergency medical services
Garbage and recycling
Property maintenance
Fire protection
Countering gang activities
Parks and recreation programs
Preserving neighborhoods
Elderly services
Uncontained trash
Preserving mountains and deserts
City bus service
Operating wastewater plants
Safe drinking water
Controlling cut-through traffic
Crime prevention efforts
Providing youth programs
Preventing illegal dumping
Poor and homeless services
The survey also showed that in just two years, from 2010 to 2012, city services showed an increase from 83 percent to 87 percent.
The latest survey also asked Phoenix residents what areas need the most improvement. Their top priorities were new employers along with job training and placement.
For more information on the 2012 Community Opinion Survey, visit phoenix.gov/communitysurvey.
Copyright2013 CBS 5 (KPHO Broadcasting Corporation). All rights reserved.