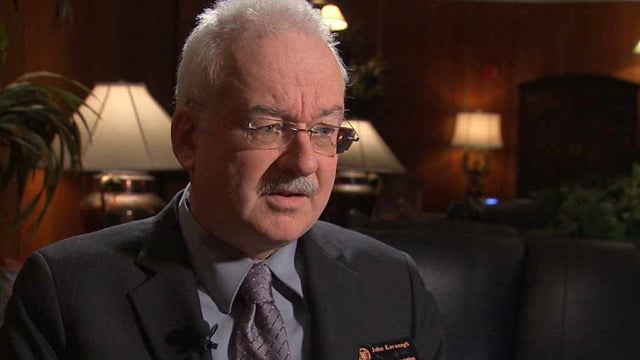 State Rep. John Kavanagh is the target of a recall effort. (Source: CBS 5 News)
PHOENIX (CBS5) -
A group called Raise the Bar Arizona filed paperwork with the Arizona Secretary of State's Office Monday to begin a recall effort against state Rep. John Kavanagh, R-Fountain Hills.
The newly-formed committee said its aim is to raise the bar in Arizona politics so everyone can expect quality legislation from elected officials.
Instead of focusing on big issues, the diverse group said Kavanagh has recently advocated legislation that circumvents city government and is discriminatory.
"Representative Kavanagh has done a number of things this session that, as we stated, doesn't go with his campaign promises. And so, if the voters voted for small government and fiscal responsibility, that should be what they're getting, and that's not what they're getting with Representative Kavanagh," said Brianna Pantilione, who chairs the small committee.
When asked for his reaction, Kavanagh was not fazed. "It's in the Arizona Constitution, and they're free to abuse the recall process if they want to," he said.
To bring on a recall election, Raise the Bar Arizona is confident they'll get the nearly 17,000 signatures needed from voters in Kavanagh's district.
Copyright 2013 CBS 5 (KPHO Broadcasting Corporation). All rights reserved.