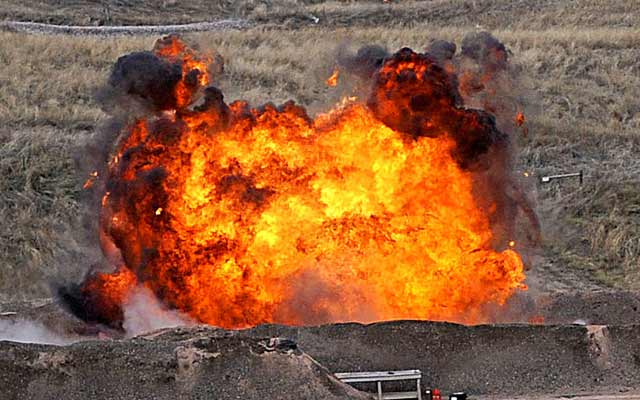 This is a stock photo showing a controlled detonation at a bomb range.
FLINT, MI (WNEM) -
Police in Flint have confirmed that they are operating a bomb range somewhere on the city's east side.
Residents have been reporting strange "booming" sounds around that part of the city.
Authorities in the know told The Flint Journal the police bomb squad uses the site for training purposes and that it's also where the squad detonates any explosives or items thought to contain explosives.
Police have not disclosed the site's exact location. TV5 has learned that the range is on a vacant piece of property owned by the city. People in the area say they've been hearing the strange noises for years.
The Journal reports its readers were fine with police operating the bomb disposal site, but say police could have been more open about what was going on at the site.
Copyright 2013 WNEM (Meredith Corporation). All rights reserved.