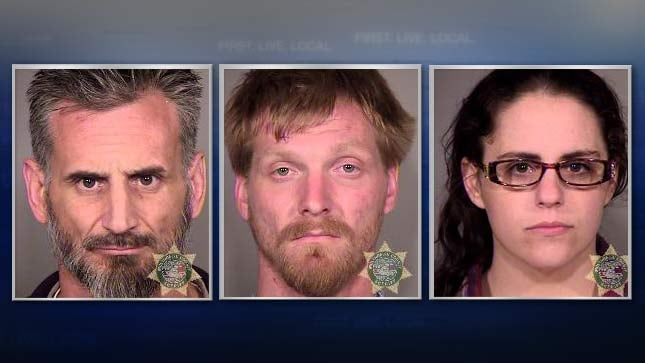 PORTLAND, OR (KPTV) -
Three people ended up behind bars accused of stealing airplane propellers on Tuesday.
Portland police said it started at around 7:15 a.m. when they got a call near the Space Age Fuel at Southeast Foster and Jenne Road.
The caller reported seeing some people loading a propeller into a pickup truck and said it seemed strange.
Portland officers then learned that Troutdale police had just taken a report of a stolen propeller taken from the Holiday Inn Express in Troutdale.
Portland officers said they found a truck at Southeast Foster and Jenne.
They took three people into custody and recovered two airplane propellers.
Portland officers said they were able to return the propellers to their owner.
Officers identified the three people arrested as Donald Olson, 31, Michael Anderson, 44, and Stefanie Anderson, 30.

All three were expected in court to face theft-related charges on Wednesday.
Copyright 2013 KPTV-KPDX Broadcasting Corporation. All rights reserved.