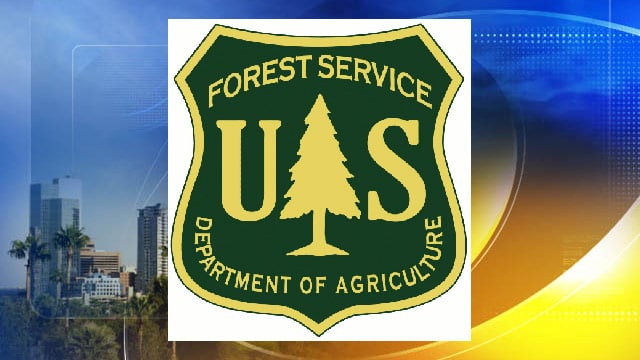 FLAGSTAFF, AZ (CBS5) -
U.S. Forest Service employees stumbled upon an unexpected discovery while conducting a survey for an upcoming project Monday - a pipe bomb.
The employees were surveying an area in the Apache Sitgreaves National Forest west of Forest Lakes about noon when they came upon a suspicious object near some trees, later identified by a USFS law enforcement officer as "an undetonated handmade explosive device," according to a Coconino County Sheriff's Office spokesman.
Bomb technicians from the Flagstaff Police Department disarmed the bomb and officials from the Forest Service, CCSO and the Bureau of Alcohol, Tobacco and Firearms combed the area for evidence. No other bombs were found, the spokesman said.
Forest Service Road 237 north of Highway 260 was closed for nearly six hours, the spokesman said.
Anyone with information about recent suspicious activity in the area or regarding the explosive device is asked to contact the Coconino County Sheriff's Office at 928-774-4523.
Copyright 2013 CBS 5 (KPHO Broadcasting Corporation). All rights reserved.