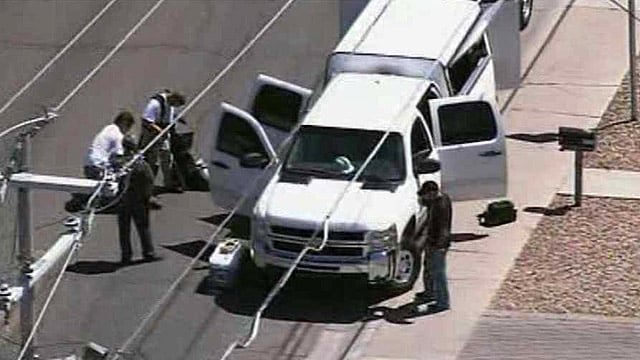 Tempe bomb technicians suit up to inspect a suspicious package Friday morning. (Source: CBS 5 News)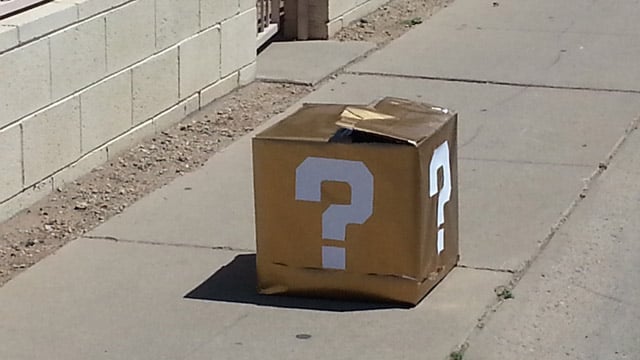 This is the package that drew the interest of Tempe bomb technicians. (Source: CBS 5 News)
TEMPE, AZ (CBS5) -
Tempe police bomb technicians said a reported suspicious package turned out to be a cardboard box with nothing inside.
Bomb technicians in protective suits and a robot checked the suspicious package with white question marks on its sides found on a sidewalk near Spence Avenue and Rural Road close to the ASU campus Friday morning.
The package was reported to police by a passer-by just before 11 a.m., said Tempe Police Lt. Scott Smith.
Tempe police spokeswoman Molly Enright said officers and Tempe firefighters were assisting nearby residents back to their homes and traffic was returning to normal on Spence Avenue.
No other information was immediately available.
Copyright 2013 CBS 5 (KPHO Broadcasting Corporation). All rights reserved.