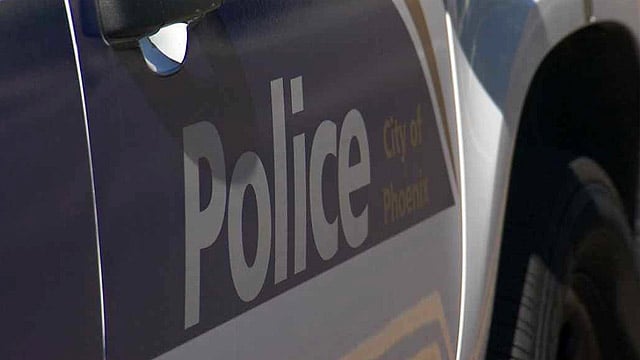 PHOENIX (CBS5) -
Phoenix police seized an array of drugs, cash, weapons and even an unloaded rocket launcher during a special operation carried out in Phoenix and Black Canyon city this week.
Officers served executive search warrants at various homes Tuesday and Friday as part of "Operation High Tide," resulting in six arrests, including four for conspiracy to distribute marijuana.
An armed robbery investigation, in which the victim told police he had been kidnapped by unknown suspects who demanded his drugs and money, led to the execution of a search warrant in the area of 1800 N. 48th Ave. on Tuesday.
The victim, it turned out, became a suspect during the investigation and police found:
Approximately a half-pound of crack cocaine
A half-pound of cocaine powder
2 ounces of marijuana
11 grams of heroin
Miscellaneous paraphernalia, ledgers and scales
15 weapons, including handguns, shotguns, bolt-action rifles and semi-automatic rifles
Two ballistic vests
One inert shoulder-mounted rocket launcher, though no rocket was found
On Friday, four people at a Phoenix residence were arrested and booked into jail on suspicion of conspiracy to sell marijuana, according to police. That investigation led to a search warrant being served in Black Canyon City, where two other people were arrested.
Police said officers seized more than 900 pounds of high-grade marijuana, some 50 pounds of hashish, more than $821,000 in cash, one .45-caliber handgun, two cars and a motor home.
Copyright 2013 CBS 5 (KPHO Broadcasting Corporation). All rights reserved.