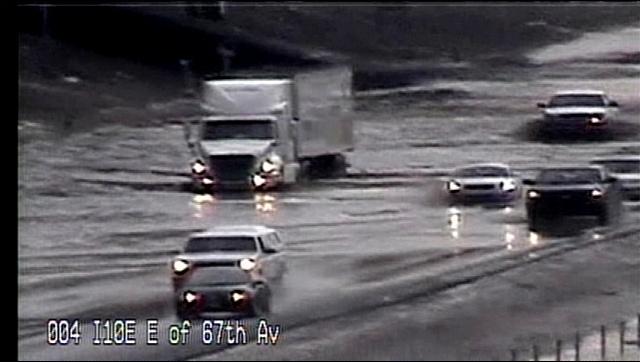 PHOENIX (AP) -
The Arizona Department of Transportation will map flows of runoff from its storm water system and roadside water filters under an agreement with federal environmental regulators.
According to the EPA, the agreement is part of the federal agency's efforts nationally to reduce pollution to waterways by runoff from systems operated by cities and state transportation agencies.
Storm water runoff can carry pollutants such as metals, oil, grease, pesticides and trash.
An EPA agreement of the agreement says detailed mapping of runoff will enable ADOT to predict where flows will go and how best to contain them.
According to the EPA, that information can be vital in situations such as tanker truck spills.
Copyright 2013 Associated Press. All rights reserved.