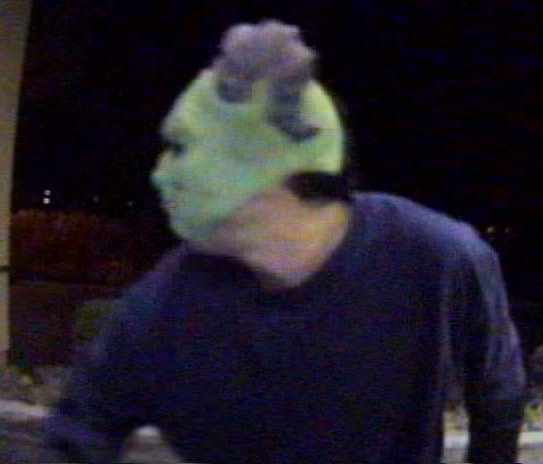 Man wanted in connection to an attempted ATM robbery. (Source: PCSD)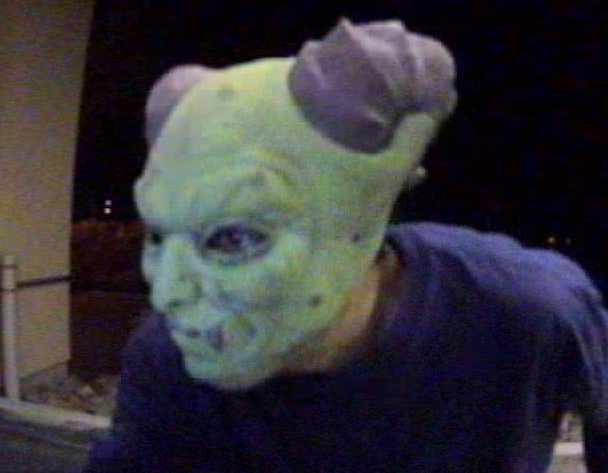 Man wanted in connection to an attempted ATM robbery. (Source: PCSD)
TUCSON, AZ (CBS5) -
A woman using a drive-up ATM at Bank of America near Thornydale Road and Linda Vista Boulevard in Tucson, AZ was approached by a man wearing a mask demanding money March 18, 2013.
Pima County Sheriff's and detectives from the Criminal Investigations Division learned that earlier that evening she had driven to the ATM at the Bank of America to deposit a check and withdraw some money. As she was seated in her car using the ATM, a man appeared out of nowhere wearing a Halloween mask.
The man in the mask had a knife described as a large folding knife, according to officers. The woman in the car was unable to understand what the masked man wanted because she only speaks Spanish, but the suspect spoke English.
The woman was able to pull her arm back into the car and drive away without injury, said the detectives. She also informed officers that as she was driving away she saw the masked man messing with the ATM in an attempt to get money out, but he was unsuccessful.
Detectives were able to pull images of the masked man off of the ATM camera. The man in the image appears to have a light complexion and dark hair and was wearing dark clothing along with the mask, according to officers. The mask is described as a green demon mask with purple horns.
Detectives are asking the public for any information pertaining to the attempted robbery or on the possible identity of the suspect. If you have any information call 911 or 88-CRIME.
Copyright2013 CBS 5 (KPHO Broadcasting Corporation). All rights reserved.