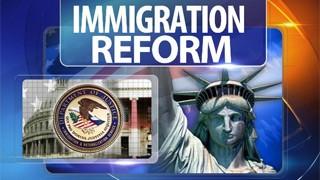 PHOENIX (AP) -
The national mood on immigration has changed dramatically since Arizona approved a first-of-its-kind immigration law, igniting a national furor over the country's policies.
A mere three years later, President Barack Obama and Republicans and Democrats in Congress are lobbying for the nation's first immigration overhaul in nearly three decades -- and public opinion is on their side.
The remarkable shift has renewed debate in Arizona and other states opposed to mass immigration about whether it's time to double down or back off.
The immigration overhaul under discussion would allow tens of thousands of workers into the country and extend rights for some 11 million immigrants already here.
It also seeks to strengthen border security and includes stiff penalties for illegal immigration, signs that Arizona's legacy of tough enforcement lives on.
Copyright 2013 Associated Press. All rights reserved.