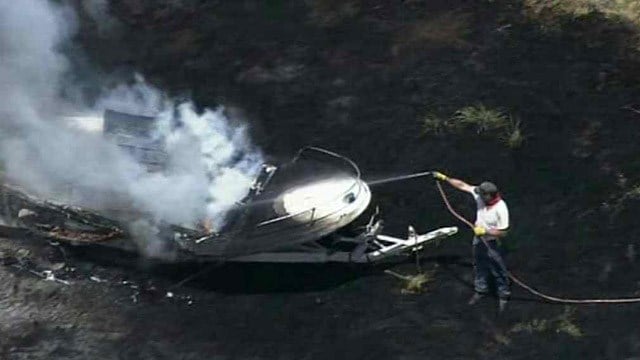 This boat was overtaken by flames just before noon Friday in a lot in Avondale.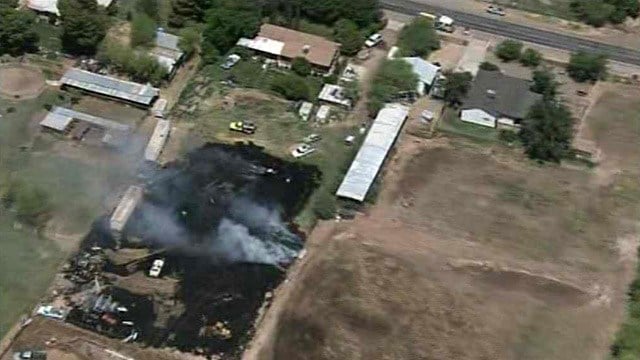 The fire was contained to this property that housed storage units and a number of vehicles.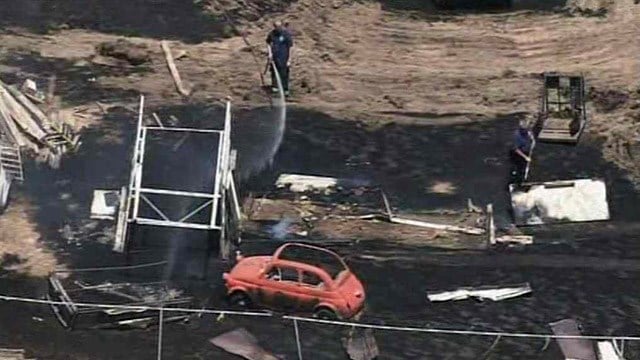 There was more than a boat destroyed by the fire.
AVONDALE, AZ (CBS5) -
A man working with some power tools started a brush fire that spread quickly to a neighboring property in the far west Valley on Friday.
Fire officials said the blaze started when sparks from a grinder set some dry grass on fire on a lot near 107th and Southern avenues in Avondale just before noon.
The fire was fanned by gusting winds that pushed the flames under a fence and onto a neighboring property. The owner tried to save his boat, but it was too late.
"The dry grass just kept on burning and they moved the boat twice but they didn't move it far enough and the boat caught on fire and burned up," property owner Albert Flanders said.
Rural-Metro firefighters were able to keep the flames from reaching the home and some nearby storage trailers.
Firefighters said since the grass is so dry right now, use extreme caution.
Stay with cbs5az.com and CBS 5 News as this story develops.
Copyright 2013 CBS 5 (KPHO Broadcasting Corporation). All rights reserved.