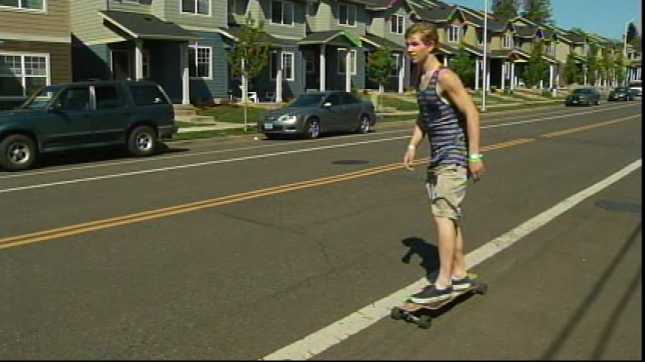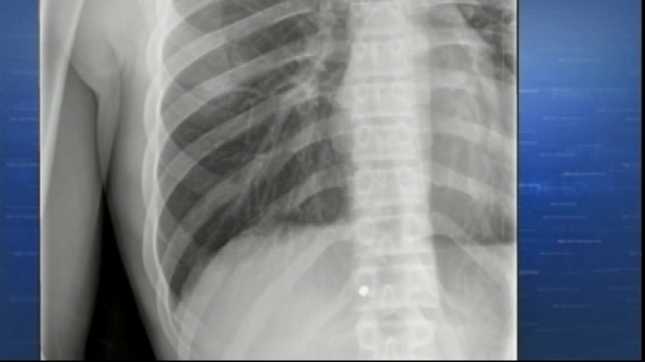 OREGON CITY, OR (KPTV) -
An Oregon City man said he was shot in the back while he was longboarding in his neighborhood Friday night.
Zach Losness described something stinging his back as he rode his long board, a longer version of a skateboard, down South Glen Oak Road around 11:00 p.m.
Because of to the small size of the wound, Losness initially thought a BB had broken the skin on his back.
X-rays showed something more serious when Losness when the hospital Saturday morning – what Oregon City police believe is a pellet, lodged in his liver.
"I was pretty freaked out when I first found out," said Losness. "Once they told me I'd be okay, it's one of those thoughts that kind of stays in the back of your head. Wow, this could have killed me. But I'm not dead and I'm still here. I can't dwell on it too much."
Losness said he is concerned for the safety of people living along South Glen Oak Road, as well as Oregon City High School Students. The school's baseball fields are on the other side of the condo complex where Losness believes the pellet, or bullet, came from.
Oregon City police are investigating.
Copyright 2013 KPTV-KPDX Broadcasting Corporation. All rights reserved.