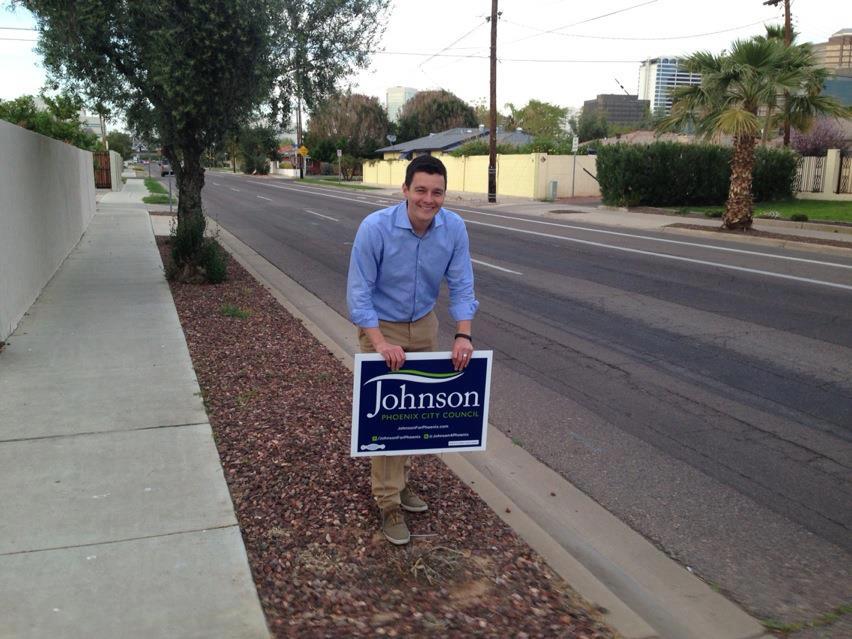 Justin Johnson (Source: Facebook)
PHOENIX (CBS5) -
A candidate for Phoenix city council was spreading some cheer to mothers throughout District 4 on Saturday night when he was stopped by a police officer wondering what he was doing.
Candidate Justin Johnson said his campaign purchased carnations to deliver to the moms in his district over Mother's Day weekend. Johnson said they were out delivering after midnight as they tried to give them all out before Sunday so Mother's Day could be spent with their own moms, grandmothers and wives.
Johnson said a bright light flashed in his face at one doorstep, he turned around and heard, "Freeze! Drop what's in your hand!"
Johnson said the officer asked what the group was doing "creeping around" and Johnson explained they were delivering Mother's Day flowers.
The officer asked, "What type of person delivers flowers at midnight?"
Johnson told him he's a candidate for Phoenix City Council.
Johnson said the officer chuckled and let them on their way. Johnson said he thanked the officer for helping to keep the neighborhoods safe.
Johnson said, "[It's] a Mother's Day memory I won't soon forget."
Copyright 2013 CBS 5 (KPHO Broadcasting Corporation). All rights reserved.