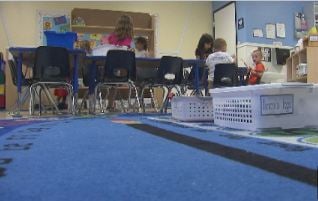 PEORIA, AZ (CBS5) -
There's been a lot of hype lately about "kindergarten redshirting." Well, the facts are now in and it appears the practice is really not that common.
A recent study from the University of Virginia found only between 4 percent and 5 percent of parents delay their children in starting kindergarten. The reasons for holding kids back a year varies widely. Some parents will wait a year because their child isn't socially or emotionally ready. Others will hold their sons back in order to give them an athletic advantage once they get to high school. But even here in the Valley, preschool teachers say, most kids are not being held back.
"We don't see a tremendous amount of it, but what we do see seems to be getting more attention and it's really a personal decision by family," said Dana Vela with Sunrise Preschools.
The study also found that redshirting is less likely in low-income neighborhoods. Vela believes it's because higher-income families can afford to pay for that extra year of childcare.
Copyright 2013 CBS 5 (KPHO Broadcasting Corporation). All rights reserved