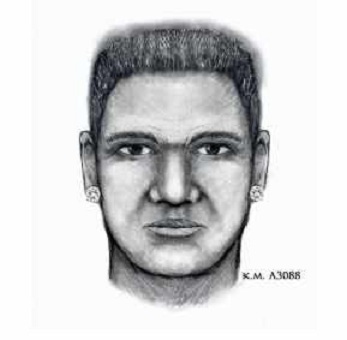 Suspect wanted in connection with sexually assaulting an 89-year-old woman. (Source: http://www.silentwitness.org)
PHOENIX (CBS5) -
A male suspect is wanted after forcing his way into an 89-year-old woman's house and sexually assaulting her in the early morning hours of Sunday, April 14.
The male suspect knocked on the 89-year-old woman's door around 5:30 a.m. and when she opened the door he forced himself into her house and sexually assaulted her near 5700 W. Thomas Rd. in Phoenix, said Phoenix police.
During the intrusion the male suspect also hit the 89-year-old woman, according to the Phoenix police.

Police said after the suspect sexually assaulted the woman he left in an unknown direction.
If you have any information regarding this case contact Silent Witness at 480-W-I-T-N-E-S-S, that number is 480-948-6377. You can also call toll free to 1-800-343-TIPS. Anyone with information can all leave an anonymous tip on the Silent Witness website at http://www.silentwitness.org.

Copyright2013 CBS 5 (KPHO Broadcasting Corporation). All rights reserved.