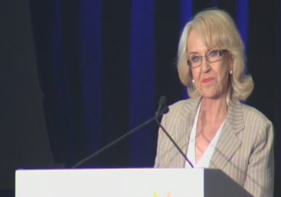 (CBS 5 News)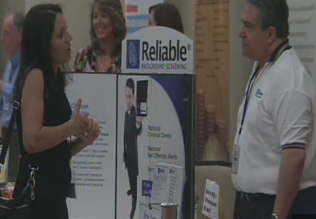 Attendee checks out one of the expo booths (CBS 5 News)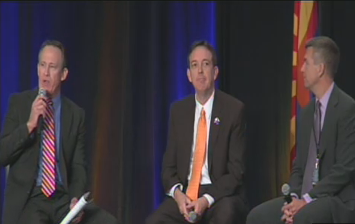 Sec. State Ken Bennett discusses the effect of SB 1070 on small businesses (CBS 5 News)
SCOTTSDALE, AZ (CBS5) -
Arizona Gov. Jan Brewer opened Arizona's 20th annual small business conference at the Phoenician Resort on Thursday morning.
Recently proclaiming May as Arizona Small Business Month, Brewer touched on many concerns of small business owners. With a pledge to make Arizona's economic turnover her priority, Brewer said she hopes to team up with the legislature to bring sales tax simplification this session.
Brewer calls small businesses "the backbone" of Arizona's economy. Brewer said the U.S. Chamber of Commerce ranks Arizona in the Top 10 for starting a business.
"I never forgot that you are the ones who create jobs, wealth and prosperity, not the government," Brewer said.
The governor was followed by a panel of business owners and professionals, including Secretary of State Ken Bennett. Bennett addressed concerns that Arizona's strict stance on immigration impacts business coming to the state.
In addition to opportunities for discussion, the small business conference hosted an all-day free expo.
Copyright 2013 CBS 5 (KPHO Broadcasting Corporation). All rights reserved.