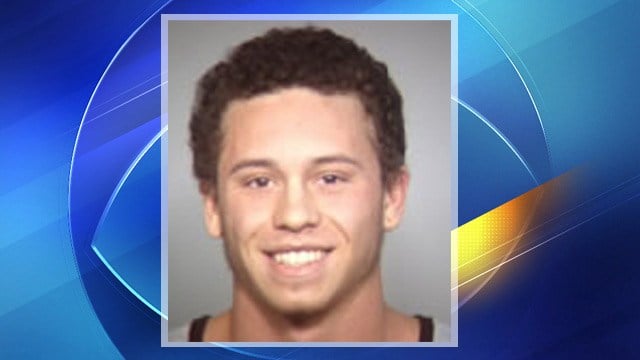 PHOENIX (CBS5) -
One of three people arrested after a brawl with an Arizona State University fraternity April 28 pleaded not guilty in court Monday morning.
Caleb Everett, 20, was arrested shortly after the fraternity brothers were attacked by a group of people armed with baseball bats and handguns.
Tempe police told CBS 5 News a fight over a high school girl from Surprise at the frat party escalated when Everett, the girl's boyfriend, and his friends came back looking for revenge.
Investigators said the suspects attacked the five members of Delta Kappa Epsilon. Police said they went as far as to smash one fraternity member in the face. After the beating, witnesses said the suspects fired several shots into the air.
Five Arizona State University students were rushed to the hospital as a result of the melee, two in serious condition.
Everett and two others were charged with disorderly conduct and discharging a firearm.
Everett is scheduled to be in court July 5 before Commissioner Lisa VandenBerg.
Copyright 2013 CBS 5 (KPHO Broadcasting Corporation). All rights reserved.