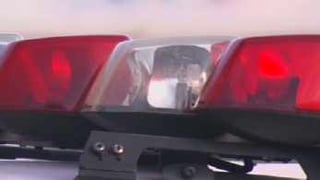 (Source: CBS 5 News)
TUCSON, AZ (CBS5/AP) -
Authorities in the Tohono O'odham Nation say they're investigating the remains of five people that were discovered west of Tucson.
Tohono O'odham Nation Police Department Chief Joseph Delgado said federal agents with the U.S. border patrol found the remains on May 28 in a rocky desert area near South Mountain, approximately 12 miles northwest of Sells.
Delgado said based on the conditions at the scene, the deaths are being considered suspicious.
The remains were covered partially with rocks and possibly a tarp.
Pima County Chief Deputy Medical Examiner Dr. Greg Hess said the five body bags were opened Tuesday.
He said all of the remains appear to be men who weren't U.S. citizens and some of the five have broken bones that could be from gunshot wounds or blunt force trauma.
Hess said the bodies could have been in the desert for up to a year.
Copyright 2013 CBS 5 (KPHO Broadcasting Corporation). All rights reserved. The Associated Press contributed to this report.