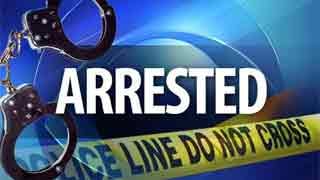 PRESCOTT, AZ (CBS5) -
Prescott police said a man who threatened to break an 8-year-old girl's bicycle into pieces if she didn't tell him where her mother was is sitting in the county jail.
A police spokesman said David Hutchinson, 32, made the threat after the girl's mother, also his girlfriend, left their house after an argument Tuesday.
The girl told police he threatened to destroy her bike and that she was scared because Hutchinson "always yells and he was mad," the spokesman said.
Police arrested Hutchinson about 10 p.m. at the home of his girlfriend after police were forced to use a stun gun to subdue him, the spokesman said.
The girl's mother told police Hutchinson had been violent in the past and that she had been unable to get Hutchinson to leave her house. She said she feared for her and her daughter's safety.
Two officers started to take Hutchinson into custody when he became combative and fought with both of them before they stunned him. One officer suffered minor scrapes in the altercation while the other was not injured.
Hutchinson was taken to the Yavapai County Jail and booked on felony charges of resisting arrest and aggravated assault. He was also charged with threatening and intimidating and disorderly conduct, both domestic violence misdemeanors.
Copyright 2013 CBS 5 (KPHO Broadcasting Corporation). All rights reserved.