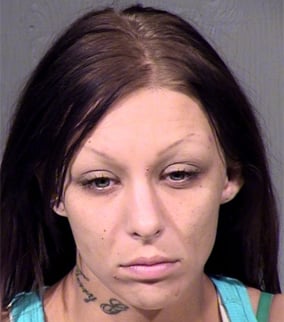 Sara Hartwig (Source: Maricopa County Sheriff's Office)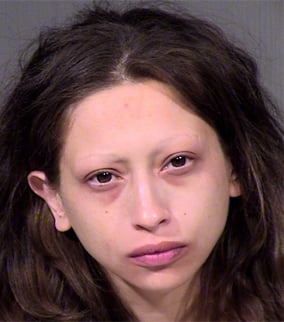 Charline Hurtado (Source: Maricopa County Sheriff's Office)
Two women are in custody for alleged identity theft and extortion in Phoenix, police said.
Charline Hurtado, 24, and Sara Hartwig, 28, were taken into custody Wednesday night.
A 35-year-old woman had personal items stolen out of her car while at a gasoline station on May 10, according to Phoenix police Sgt. Trent Crump.
The stolen items included her purse, which contained numerous items of identification, credit cards, banking information, passports and other documents.
The victim told police that she began to see unauthorized use on her bank account and her family received death threats if she didn't pay $10,000 to the two suspects.
Crump said police were able to identify Hurtado and Hartwig by telephone records for the alleged extortion calls.
The suspects were taken into custody at 7300 N. Black Canyon Freeway and admitted their involvement in the crime, Crump said.
Copyright 2013 Associated Press. All rights reserved. CBS 5 (KPHO Broadcasting Corporation) contributed to this report.