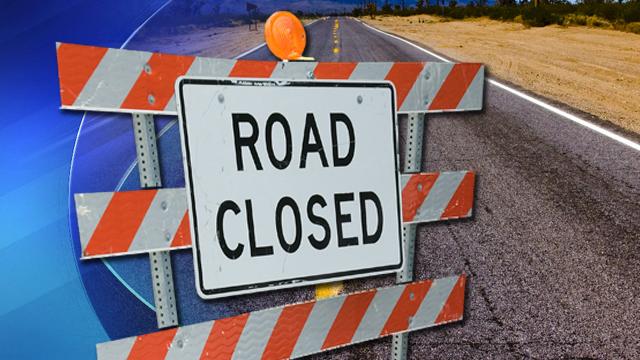 PHOENIX (CBS5) -
The Arizona Department of Transportation has its work cut out this weekend, and so do motorists trying to navigate the Valley's roadways.
ADOT officials said motorists should expect delays and detours because of an array of construction-related road closures. Drivers are encouraged to plan ahead and consider alternate routes while the following restrictions are in place this weekend.
State Route 143 will be closed in both directions between Interstate 10 and University Drive near Phoenix Sky Harbor International Airport from 11 p.m. Friday to 5 a.m. Monday for pipeline work. Northbound 48th Street will also be closed at Broadway Road. Instead, it's recommended westbound I-10 drivers access through the airport's west entrance via Buckeye Road. Alternate north-south routes in the area include 40th and 52nd streets.
Eastbound Interstate 10 will be shut down between the Interstate 17 "Stack" interchange and Seventh Street from 9 p.m. Friday to 9 a.m. Saturday for tunnel maintenance. Drivers can detour along southbound I-17 and reconnect with eastbound I-10 near Sky Harbor Airport.
Westbound Interstate 10 will be closed between Seventh Street and Seventh Avenue from 9 p.m. Saturday to 9 a.m. Sunday for tunnel maintenance. Ramps from southbound State Route 51 and westbound Loop 202 to westbound I-10 will also be shut down, in addition to the westbound Loop 202 on-ramp at 24th Street. As a detour, westbound I-10 traffic exiting at Seventh Street should use McDowell Road. Drivers on westbound I-10 can also detour north on I-17 near Sky Harbor Airport and reconnect with I-10 at the "Stack" interchange.
Northbound Interstate 17 will be shut down overnight at Union Hills Drive from 11 p.m. Friday to 9 a.m. Saturday for overhead sign work. The northbound I-17 on-ramp at Bell Road will also be closed, in addition to northbound I-17 to Yorkshire Drive-Utopia Road. As an alternate route, northbound I-17 traffic will use off- and on-ramps at Union Hills Drive. Consider using Deer Valley Road to enter northbound I-17.
And finally, eastbound Interstate 10 will be narrowed to one lane between Citrus Road and Cotton Lane from 10 p.m. Saturday to 9 a.m. Sunday for work on the future Interstate 10/Loop 303 traffic interchange. Please allow extra travel time and use caution when merging in the work zone.
For more traffic-related information, visit www.az511.gov or call 511.
Copyright 2013 CBS 5 (KPHO Broadcasting Corporation). All rights reserved.