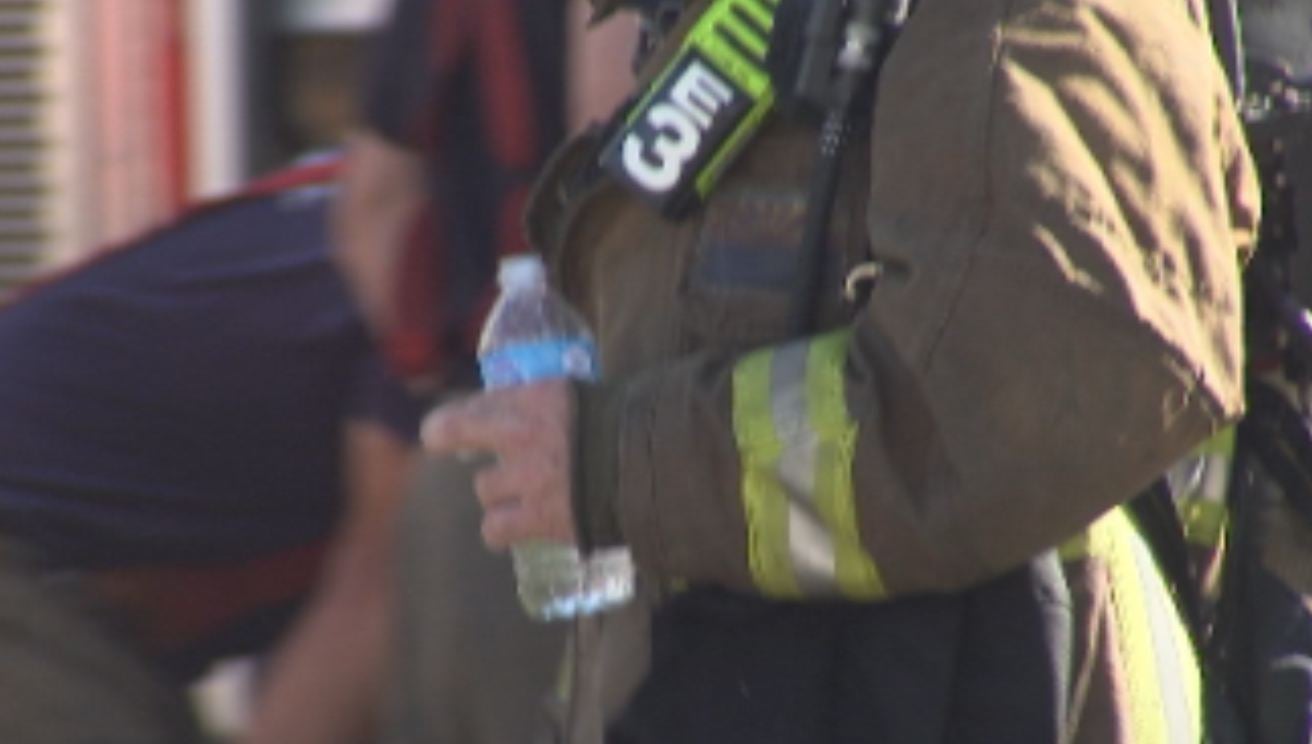 PHOENIX (CBS5) -
When it's 110 degrees out, you can spot a common theme at many emergencies - first responders doing anything to stay cool and hydrated.

Phoenix Fire Captain Jonathan Jacobs says the department makes sure all firefighters are prepared for the blistering conditions.
"Most of our firefighters have been through a summer or so here," Jacobs said.

There is also the training that each member must attend.

"We run academies year round when we're hiring people. It's not like we're just running them in December and January. So we actually acclimate our members when they're going through the academy so they know where they're at and what they need to do," explained Jacobs.

With a mountain rescue Saturday, followed by a recycling plant fire, a two alarm industrial building fire and a wreck including a fire truck, Jacobs said the training really comes in handy.

"[First responders] pre-hydrate. They start thinking about coming to work yesterday before they show up. [They] drink plenty of water. We avoid coffee and caffeine and things like that. We have to make sure we're hydrated. That's the number one thing," said Jacobs.

Besides training, battalion chiefs at each scene always have an eye out for someone who's struggling.

"We monitor them for signs and symptoms all day long. We ask them about whether they have headaches and dizziness and fatigue," said Jacobs

Ultimately, firefighters and first responders know they're ultimately responsible for their own safety.

"We can do a lot for them but the best person to take care of their hydration and how they're going to respond at work is those members, and they do a tremendous job," said Jacobs.
Copyright2013 CBS 5 (KPHO BroadcastingCorporation). All rights reserved.