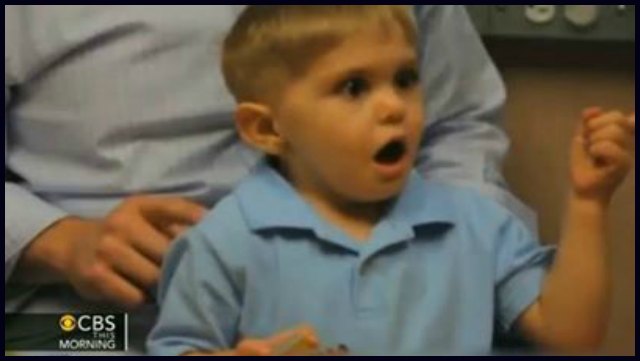 NORTH CAROLINA (CBS NEWS/CBS46) -
A Charlotte 3-year-old born deaf became the first child in the United States to have a brain implant to help him hear.
Cameras were rolling as Grayson Clamp heard his father's voice for the first time.
In the video, his face instantly lights up as his father tells Grayson he loves him.
"I've never seen a look like that today," said Grayson's father, Len Clamp. "I mean, he looked deep into my eyes. He was hearing my voice for the first time. It was phenomenal."
Read more about Grayson on the UNC Health Care and UNC School of Medicine website.
Copyright 2013 WGCL-TV (Meredith Corporation). All rights reserved.