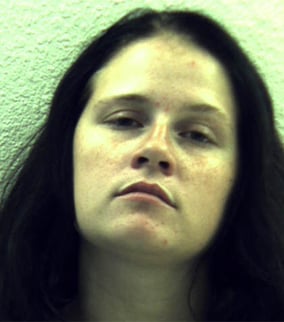 Elizabeth Gill (Source: Yavapai County Sheriff's Office)
PRESCOTT, AZ (CBS5/AP) -
A Prescott Valley woman is in custody for allegedly stealing mail.
Elizabeth Gill, 21, is being held at the Camp Verde Detention Center on suspicion of five counts of burglary, theft, identity theft and a probation violation.
Gill is on probation for check fraud, Yavapai County Sheriff's officials said.
Probation officers searched Gill's home Monday, and reported finding mail not belonging to Gill, including a $300 check written to a person with a Mayer address.
They said credit card statements and utility bills also were found in her bedroom.
Authorities said Gill has a newspaper delivery route in Mayer. Two of the mail theft victims confirmed the checks had been stolen from their mailboxes.
Sheriff's deputies said they found a route log confirming her delivery work in the neighborhoods, where the mail was allegedly stolen. She also worked a route in Spring Valley and Cordes Lakes.
Copyright 2013 Associated Press. All rights reserved. CBS 5 (KPHO Broadcasting Corporation) contributed to this report.