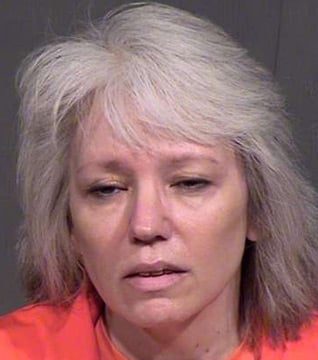 Debra Jean Milke (Source: Maricopa County Sheriff's Office)
PHOENIX (CBS5/AP) -
A date has been set for the retrial of a woman convicted of killing her 4-year-old son in December 1989.
Debra Jean Milke has spent 22 years on death row. Her retrial begins on Sept. 30.
An appeals court overturned her conviction in March after prosecutors failed to show the history of misconduct by a now-retired Phoenix detective who claims she confessed to the crime. Milke has disputed that.
"All you have here is a police officer saying she did. She always said she didn't. He had opportunities to take record it, to write it out. [There's] not a script, plus he tore up all his notes. All you have here is a 'he said she said' situation," defense attorney Michael Kimerer said.
The judge overseeing the retrial on Wednesday set an Aug. 1 hearing to consider Milke's request to be released on bond while she waits to be tried on charges that she had a part in the shooting death of her son, Christopher.
An Aug. 30 hearing also has been set to consider an upcoming request by Milke's lawyer to have the detective's claim thrown out.
Copyright 2013 CBS 5 (KPHO Broadcasting Corporation). All rights reserved. The Associated Press contributed to this report.