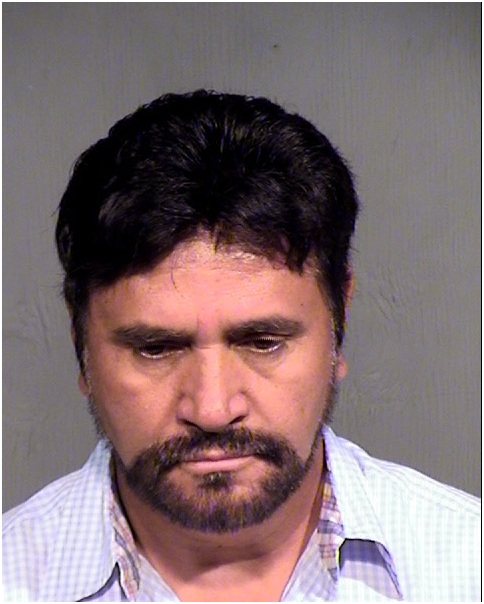 Miguel Perez Quintana (Source: Maricopa County Sheriff's Office)
PHOENIX (CBS5) -
A Maricopa County Superior Court Judge on Tuesday dismissed the assault case against the suspended Spanish play-by-play announcer of the Arizona Diamondbacks.
Miguel Perez Quintana, 53, was originally charged with aggravated assault with a deadly weapon, threatening and criminal damage for allegedly attacking his wife with a knife in July, according to court paperwork.
Judge Joseph Kreamer granted a motion by the state's prosecutors to dismiss the case.
Quintana was in his 16th year as a Diamondbacks' broadcaster and was suspended "until this matter is resolved in court," the team announced after his arrest.
There was no statement from the Diamondbacks immediately after the judge's decision and Quintana is not listed on the team's page of announcers.
A while later, Diamondbacks President & CEO Derrick Hall said:
"Based on the timing of the legal proceedings, we had to replace Miguel's position in our Spanish-language broadcast booth and are very fortunate to have added someone of the caliber of Rodrigo Lopez to the organization. We continue to stay in touch with Miguel and wish him and his family all the best."
Quintana and his wife have four boys together and Quintana also has three daughters.
Copyright 2013 CBS 5 (KPHO Broadcasting Corporation). All rights reserved.