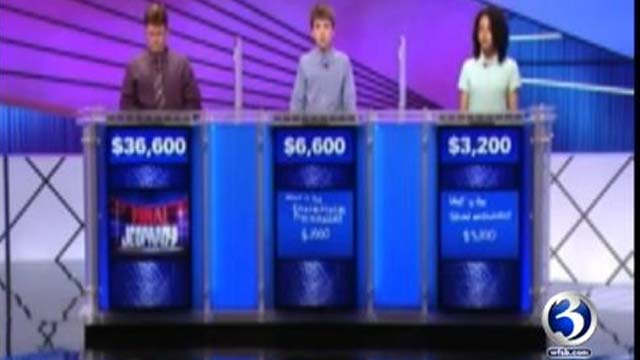 NEWTOWN, CT (WFSB) -
An eighth-grader from Newtown said he was cheated on the popular game show Jeopardy!.
Thomas Hurly, 12, correctly answered the Final Jeopardy question about the Emancipation Proclamation signed by President Abraham Lincoln, but spelled it "emanciptation."
The answer was ruled out by the judges.

Hurly told the News-Times of Danbury that he was cheated and upset.
Even if the answer was accepted, Hurly still would have only come in second place. The winner of the episode had more than $60,000.
Copyright 2013 WFSB (Meredith Corporation). All rights reserved.