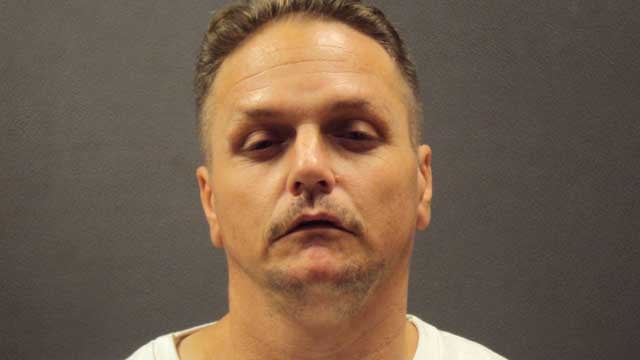 Chase Salveson (Source: Bullhead City Police Dept.)
BULLHEAD CITY, AZ (FOX5) -
Two years after a man's body was found wrapped in shower curtains near a nature center, police said they made an arrest in connection with the case.
On Aug. 11, 2011, the body of 36-year-old Raymond Sanchez was found wrapped in plastic shower curtains and duct tape near the entrance of the Colorado River Nature Center, according to Bullhead City police. They said Sanchez had been stabbed more than 80 times.
Police said during the initial investigation, it was believed that Sanchez may have been targeted after he was blamed for stealing a large amount of methamphetamine from a local drug dealer, but no arrests could be made in the case.
Investigators said that in June they received a tip that 42-year-old Chase Salveson was responsible for Sanchez's death. They said the tipster said that Salveson killed Sanchez in order to pay back a debt to the same drug dealer from whom Sanchez was accused of stealing.
On Saturday, Las Vegas Metro police arrested Salveson in Laughlin, NV, on a felony homicide charge, police said.
Salveson was being held at the Clark County jail on a fugitive warrant, where he was awaiting extradition to Arizona.
Copyright 2013 KVVU (KVVU Broadcasting Corporation). All rights reserved.