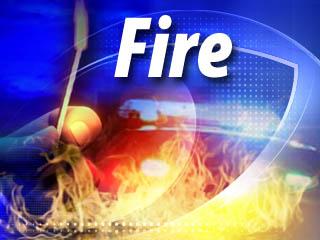 TUCSON, AZ (AP) -
Fire investigators are trying to determine what sparked a blaze outside a building used to store supplies for a Tucson food bank.
Fire Capt. Chris Jurvig said crews were first dispatched to the food pantry around 1:30 a.m. Sunday after numerous calls came in about flames coming from the building.
A pile of pallets on the side of the building was burning, but crews were able to keep the flames from spreading inside.
The Pima County Health Department was dispatched after it was determined the building was used to store food for the local food bank.
Crews were called out again a few hours later after getting calls about a house fire along South Osborne Avenue. They got the flames under control within 10 minutes.
No one lived in the home.
Copyright 2013 Associated Press. All rights reserved.