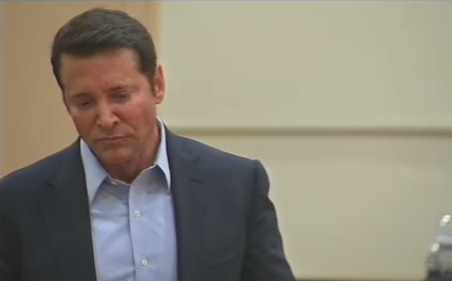 James Ray (Source: CBS 5 News)
PHOENIX (AP) -
A jury's decision to convict a self-help author in the deaths of three people after an Arizona sweat lodge ceremony will stand.
The state Court of Appeals has granted James Arthur Ray's request to drop his challenge of the case and also dismissed a cross-appeal.
Ray says he wanted to avoid the possibility of a retrial and resentencing. He maintains that his convictions on three counts of negligent homicide were flawed, but the state Attorney General's Office disputed that.
Dozens of people participated in Ray's sweat lodge ceremony near Sedona in October 2009. Kirby Brown, of Westtown, NY; James Shore, of Milwaukee; and Liz Neuman, of Prior Lake, MN, died.
Ray remains in Arizona on community supervision. He'll be allowed to leave the state next month.
Copyright 2013 Associated Press. All rights reserved.