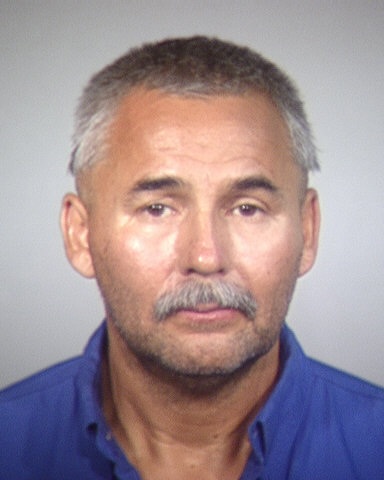 Steven Durant (Tempe Police Department)
PHOENIX (CBS5) -
A South Dakota fugitive who had been on the run for more than 15 years was captured by federal and local authorities while working in a yard in Mesa on Tuesday.
Deputies from the U.S. Marshals Service and members and task force officers from the Tempe Police Department arrested Steven Charles Durant without incident at the East Mesa home.
Durant was wanted for escaping from a transition center in South Dakota in 1997. He was using an assumed name at the time of his capture, according to a U.S. Marshals Service news release.
Durant was convicted in federal court in South Dakota in 1991 on charges related to the unlawful possession and transfer of automatic weapons, according to the release.
He was sentenced to 78 months in federal prison and ordered to report to a community transition center upon his release. Durant did, but escaped soon after, according to the release.
He eluded authorities until deputies in South Dakota developed information that Durant was in Mesa.
Durant was arrested while doing yard work at the Mesa home, said David P. Gonzales, U.S. Marshal for Arizona.
Durant was in the custody of the U.S. Marshals Service in Arizona awaiting extradition.
Copyright 2013 CBS 5 (KPHO Broadcasting Corporation). All rights reserved.