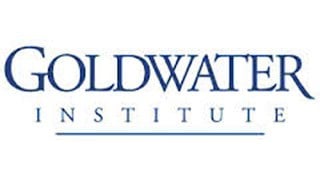 PHOENIX (CBS5) -
The Goldwater Institute filed a legal challenge Thursday morning to stop a new law to expand Medicaid in Arizona next year.
The conservative public policy advocacy group said 36 Arizona legislators and three citizens joined the lawsuit that sues Arizona Gov. Jan Brewer over the law, claiming it's in violation of Proposition 108 passed by Arizona voters in 1992 that requires a two-thirds majority of legislators whenever levying a tax increase.
Opponents failed Wednesday to get enough signatures to block the law with a referendum.
The institute said a tax on hospitals to pay for the expansion of the program known as AHCCCS is unconstitutional.
Brewer had bipartisan support when she pushed the Medicaid expansion measure through the state Legislature earlier this year.
She said the group's failure to get the signatures for the petition is validation that voters agreed her plan was right for the state's future.
The Goldwater Institute maintains that in order to qualify for funding, federal law requires Arizona to collect the tax from hospitals, regardless of whether they accept Medicaid payments.
The institute said that when Brewer and key allies realized they were unable to muster the two-thirds majority required by the Arizona state constitution to pass expansion, they attempted to dodge Proposition 108's requirements by surrendering the Legislature's taxing power to the director of AHCCCS, an unelected bureaucrat.
Copyright 2013 CBS 5 (KPHO Broadcasting Corporation). All rights reserved.