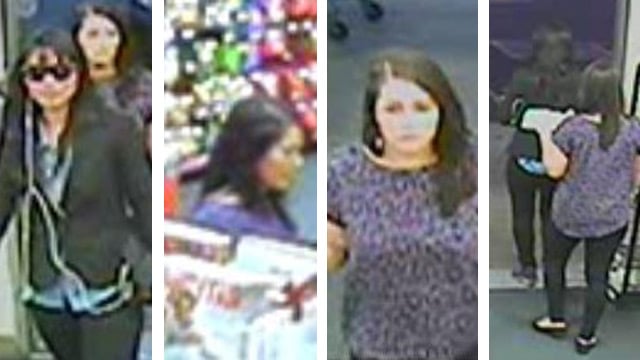 These two women are suspected of using fraudulent credit cards at a Phoenix pharmacy. (Source: Phoenix Police Department)
PHOENIX (CBS5) -
Phoenix police are looking for two women they say used a stolen credit card at a pharmacy in July.
The women tried to buy items at the CVS Pharmacy at 1600 E. Camelback Rd. about 7:30 p.m. July 20 using a counterfeit credit card with a man's account information, and another credit card that was declined, police said.
The first suspect was described as white and in her 20s. The second suspect is white or Asian and also in her 20s.
Anyone with information about the case is asked to call Silent Witness at 480 W-I-T-N-E-S-S (480-948-6377) or toll free at 1-800-343-TIPS.
Anonymous tips can be left on the Silent Witness website.
Copyright 2013 CBS 5 (KPHO Broadcasting Corporation). All rights reserved.