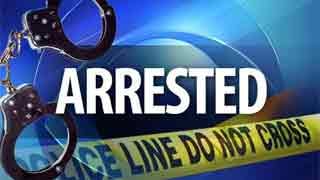 FLAGSTAFF, AZ (CBS5) -
A northern Arizona man is in police custody on suspicion of strapping a cell phone to his foot to look up women's dresses.
Officers said that when he stood behind women, he repositioned his cell phone to enable him to see up their clothing, police said.
Frankie Gray, 32, of Tuba City, was arrested Tuesday afternoon after officers got a report of a man seen using a shiny object attached to his foot to peer under women's dresses.
He was booked into jail on two counts of surreptitious viewing.
Copyright 2013 CBS 5 (KPHO Broadcasting Corporation). All rights reserved.