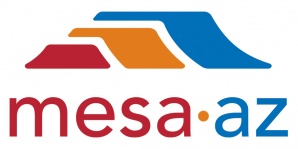 MESA, AZ (CBS5) -
Mesa police are warning residents about a telephone scam in which they are told they are behind on their City of Mesa Utilities or Salt River Project Electric bills.
A scammer called a Mesa woman this week threatening to shut off her utilities unless she paid several hundred dollars, according to police.
The woman made the payment to the scammer and then called the city, which told her it had not taken her payment.
Police said they had received six reports of similar calls in the past week, and only one person actually provided the suspects with money.
The callers are targeting Hispanic residents and the elderly, police said.
Police said that anyone who receives a similar call:
Should ask the callers to identify themselves and discontinue the conversation.
Should call the company or utilities office to verify the call or confirm whether the account is delinquent.
Should not provide personal or financial information over the phone.
Contact the police department at 480-644-2211, option 2, and provide as much detailed information about the call as possible.
Copyright 2013 CBS 5 (KPHO Broadcasting Corporation). All rights reserved.