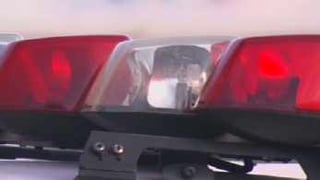 (Source: CBS 5 News)
SUN CITY, AZ (CBS5) -
Authorities say a man accused of illegal dumping has been arrested after leading police on a high-speed pursuit around Sun City on Friday.
The Maricopa County Sheriff's Office spokesman Officer Chris Hegstrom said early Friday afternoon a passerby stopped to help people on the side of the road near 122nd Avenue and Bell Road, and realized it was an illegal dumping case. They called 911 and when MCSO deputies found the stolen vehicle, the suspect took off.
Hegstrom said for 11 minutes deputies chased the man around Sun City.
The man knocked down a sign. There were no injuries or reports of other damage.
The driver was taken into custody and is facing multiple charges.
Copyright 2013 CBS 5 (KPHO Broadcasting Corporation). All rights reserved.