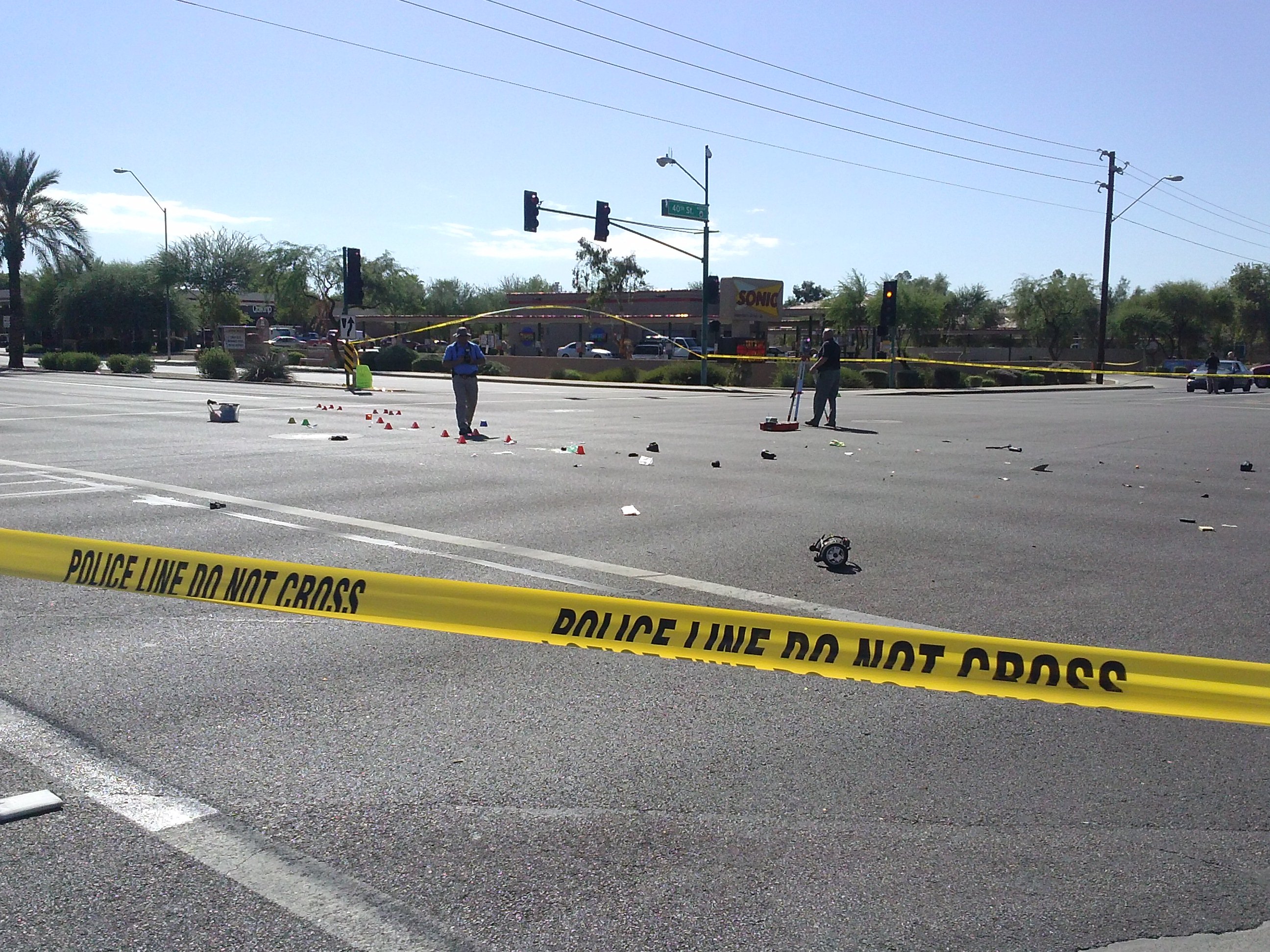 PHOENIX (CBS5) -
A man in a motorized wheelchair died after being hit by a car while crossing the street in Phoenix late Friday night.
Phoenix police spokesman Sgt. Tommy Thompson said the accident happened around 11:30 p.m. Friday at the intersection of 40th street and Greenway Parkway.
Thompson said although the man in a wheelchair was crossing the intersection northbound in the crosswalk, he was crossing against the light.
A 22-year-old woman driving westbound in a 1993 Mercury struck the man in the middle of the road, said Thompson.
The man was taken to a nearby hospital where he died.
Impairment is not believed to be a factor at this time.
The intersection was closed for the investigation until late Saturday morning.
Copyright 2013 CBS 5 (KPHO Broadcasting Corporation). All rights reserved.