Source: Angela McClain,Faith Ranch in Jewett, Ohio
This article was edited from SpaceWeather.com.
On Friday night a meteor exploded over the Midwest.
The stunning sight was caught on camera.
Below is an picture of the explosion.
Plus here is a link to video from a A NASA all-sky camera in Hiram, Ohio.
NASA says the meteor hit Earth's atmosphere traveling 114,000 mph and passed almost directly over Columbus, Ohio.
Here is a preliminary NASA map of the ground track.
According to the American Meteor Society, the fireball was visible from at least 14 US states.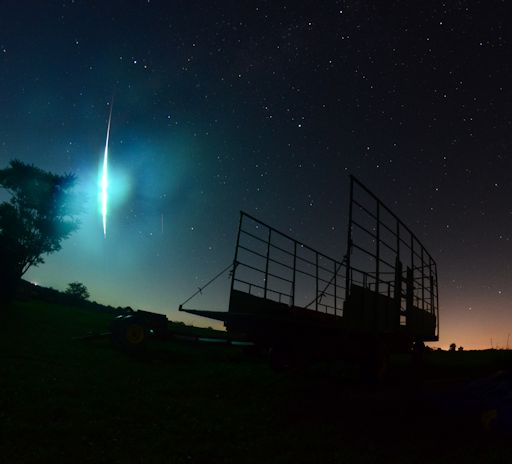 Angela McClain,Faith Ranch in Jewett, Ohio