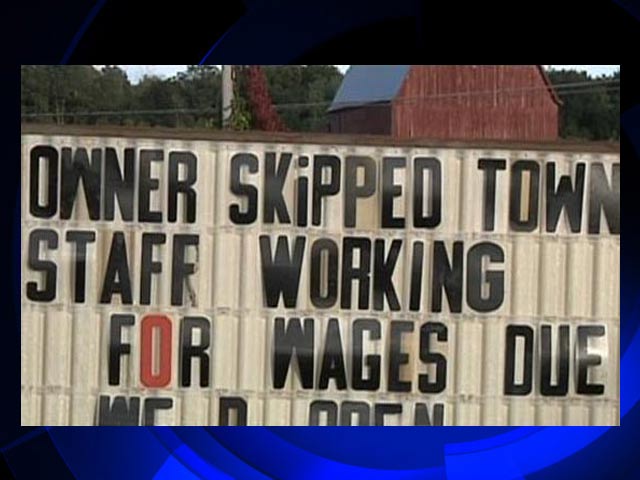 OTISVILLE, MI (WNEM) -
You may remember the story of some local diner employees who decided to continue working after the owner skipped out on them.
Last week, TV5 reported on servers at Down Home Diner in Otisville.
Those workers say they were still owed a month's worth of wages when the owner abandoned them so they've been working to try to make that money back.
The owner told his staff the diner is shutting down, and they say he didn't give them their paychecks that were due. A sign out front is the staff's final plea for help. The sign reads, "Owner skipped town. Staff working for wages due. We are open."
"Check by check, week by week, people depend on their tips," Janie Lehr, the restaurant's
general manager, explained.
Employees held a fish fry Saturday, asking the community for help and they raised more than a thousand dollars.
But that's not all. One very generous customer wrote a $2,600 check to cover the lost wages.
Copyright 2013 WNEM (Meredith Corporation). All rights reserved.